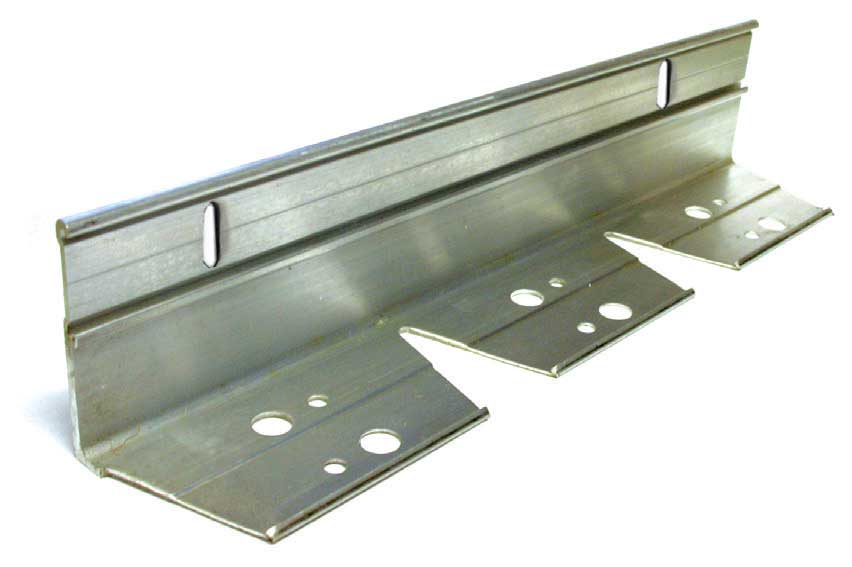 AthletEdge is a line of flexible, L-shaped aluminum athletic surface restraints specifically designed for running tracks, jogging trails, tennis, basketball, and other court surfaces. AthletEdge's patented design and installation features work in concert with your athletic surfacing, providing a clean maintainable edge on your athletic installations. Weep holes allow for water drainage from the surface.

Engineered to extend the life of athletic surfaces by helping to prevent broken edges and provide a finished, maintainable look along the sport surface border.
Permaloc's patented AthletEdge is the only product specifically designed to be installed and perform as an integral restraint system for asphalt type athletic surfaces.
AthletEdge is designed for poured in place athletic surfaces, asphalt over aggregate, asphalt overlay, and asphalt over concrete, including residential, commercial and municipal applications.