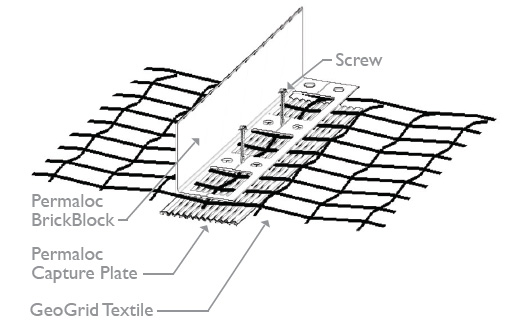 Permaloc's patent pending, integrated permeable pavement system utilizes special plates to effectively capture a geogrid underlayment. This system completely integrates the restraint into the paver installation, providing for a long-lasting, damage free installation.

Unique, integrated restraint/capture plate system acts in concert with the pavement installation.
Reduces time and expense, while providing the most secure permeable restraint system available.
Geogrid utilization replaces anchoring, elminating the need for additional base material and compaction.
Eliminates need for bulky, expensive concrete curbs, which move independently from the paver installation.